Lago Di Candia Restaurant, Fine Dining
The elegant Lago di Candia restaurant features an international a la carte menu inspired by its spectacular waterfront setting. Floor-to-ceiling windows maximise the views across the romantically illuminated lagoon, beach and sea whilst dining in the evening. Children's meal on request.
Open for: Dinner (with reservations)
Cuisine Type:
Grill Fine Dining

Seating: indoor



DRESS CODE
Evening: Elegant casual attire. No beachwear or shorts in the evening. Gentlemen – long trousers and shirts with sleeves (short or long) in all restaurants & bars.
The Perfect Glass of Coffee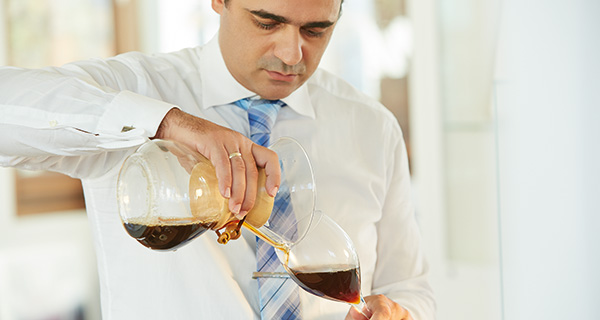 Using only specialty coffee from small wonderful estates in Aithiopia and Costa Rica we create, with unique brewing methods as Chemex and Aeropress, the perfect coffee! We treat coffee as wine and we serve it as it deserves it: in a Bordeaux wine glass. Inspire and aspire what a perfect ending to an avant-garde dining experience.

NOTE: Please inform the hotel staff in advance of any allergies or intolerances you may have. Our menu might contain traces of allergenic substances.
Book Online
or Call +30 28970 41103
---
Family Dining
Try the casual chic atmosphere in the Lago di Candia lagoon restaurant with a wide range of delicious dishes to tempt the youngsters.

---
Dining @ the "Minotaur" Restaurant
An incomparable Italian restaurant of impeccable character, classic sophistication and inimitable refinements. An amazing collection of genuine Picasso ceramics adorns this unique restaurant.
READ MORE
---
Our Executive Chef
Evaggelos Fronimakis
suggests:
"
Enjoy a memorable sunset dinner on the beach, served by your own private waiter, including personalised menu planning, a secluded beach location and romantic décor. Live music of your choice can be arranged
".
---
Amirandes Special Dining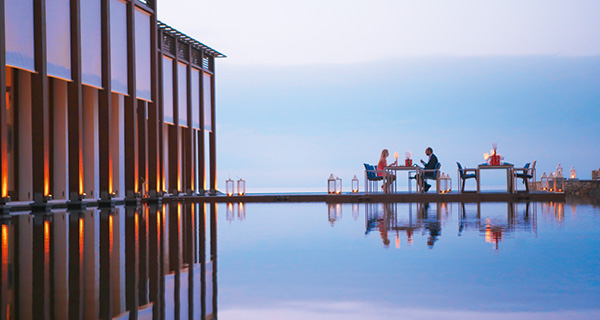 The choice is only limited by your imagination...
READ MORE
---
also check
Petrino, Seafood al fresco