Minotaur, NEW Stylish Italian Cuisine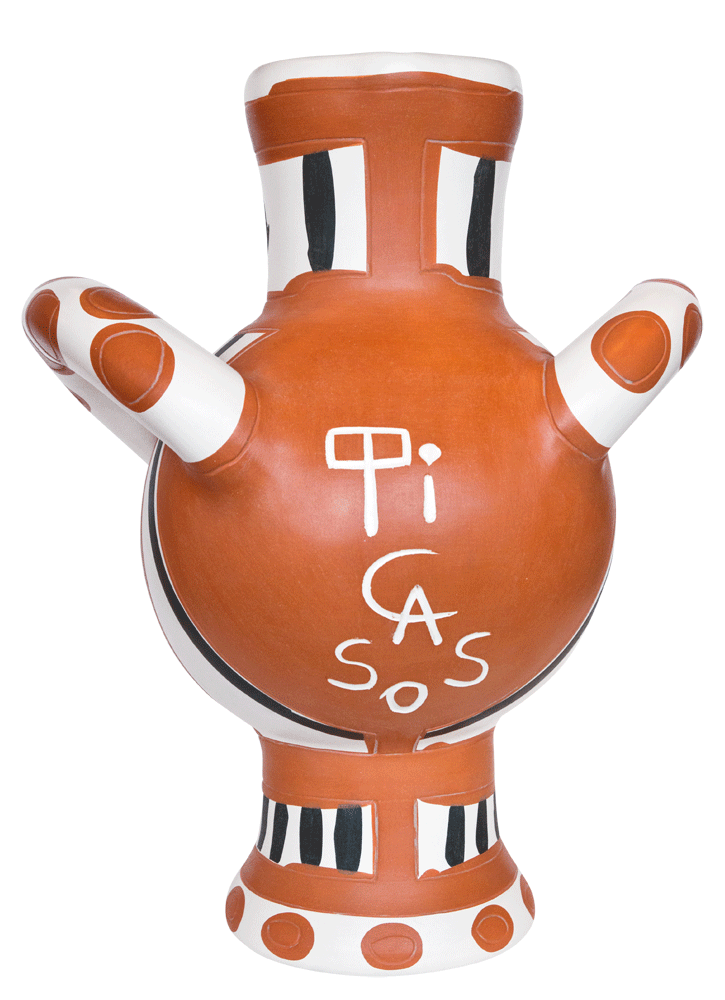 Pablo Picasso drew himself as a Minotaur, the mythical half-man half-taurus(bull) creature that lived in the Labyrinth of the palace of Knossos, a few kilometers from Amirandes. He adored ceramics and created them for 25 years (1947-1973). An amazing collection of genuine Picasso ceramics adorns the unique Minotaur gourmet restaurant, in honour of ancient ceramic art and the way it inspired the masters of the 20th century.
At Minotaur, truly stylish Italian food is our speciality. Located by the star-lit lagoon, Minotaur is an incomparable Italian restaurant of impeccable character. It embodies Italian style –classic sophistication and inimitable refinements.
Open for: Dinner (with reservations)
Cuisine Type: Authentic Italian
Seating: Indoor

DRESS CODE
Evening: Elegant casual attire. No beachwear or shorts in the evening. Gentlemen – long trousers
and shirts with sleeves (short or long) in all restaurants & bars.



The ultimate dining experience
at Amirandes Floating Deck

Romantic dining by the star studded lagoon with an international a la carte menu inspired by its spectacular waterfront setting. Indulge in the selective wine list.

Olive Oil,
'Liquid gold'

The Cretan diet comprises large quantities of olive oil and carbohydrates,
minimal animal fat and plenty of fresh vegetables.




Book Online
or Call +30 28970 41103
---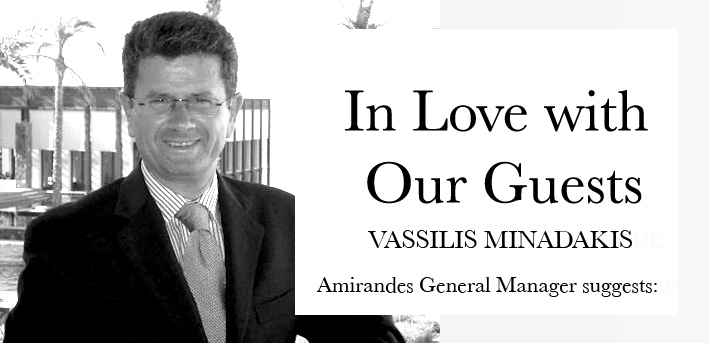 In Love with Our Guests
VASSILIS MINADAKIS
Amirandes General Manager suggests


Let the moment dictate the mood as nature stops the clock with a gentle sea breeze. Feel the sand, smell the salt, breathe in the fresh air,savour imaginative cuisine with the freshness and flavour of local ingredients.
---
---
SPECIAL REQUESTS
Our chefs will be happy to assist with any special meal requirements. Internationally delicacies can be specially imported for you if you advise us in advance.
---