Sunset Lounge and Beach Bar
Sunset Lounge on exclusive Amirandes Beach, its unique seaside setting for delighting in the stunning sunsets over the mesmerizing Cretan skyline.
Opening hours: 19.00 - 23.00 (high season)


DRESS CODE
Daytime: Resort Casual. Cover-ups are required for breakfast and lunch. Footwear is required in restaurants & bars at all times.
Beach Party
Enjoy the music from our DJ with cocktail accompanied by fresh fruits under the Cretan Sky!

NOTE:
Please inform the hotel staff in advance of any allergies or intolerances you may have. Our menu might contain traces of allergenic substances.
Book Online
or Call +30 28970 41103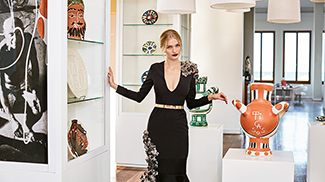 Dining @ the "Minotaur" Restaurant
An incomparable Italian restaurant of impeccable character, classic sophistication and inimitable refinements. An amazing collection of genuine Picasso ceramics adorns this unique restaurant.
READ MORE
---
Amirandes Special Dining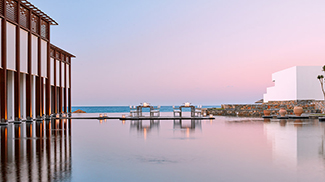 The choice is only limited by your imagination...
READ MORE
---
also check
Labyrinth, Lagoon Bar