Xasteria, Cretan Organic Dining
Xasteria pays tribute to Cretan cuisine with a menu bursting with island flavours. When Cretan people eat, they spend a long time, eating and drinking raki or wine while talking about everything under the sun. Xasteria recreates a village-style menu using the freshest ingredients from local villages including organic produce from Grecotel's own Agreco Farm.
Kid's menus available.
Open for: Dinner (with reservations) | Cuisine Type: Cretan | Seating: Outdoor (weather permitting)
Xasteria - The Cretan Way
Crete's rich soil nurtures some of the country's finest quality produce, contributing to a diet widely considered to be one of the healthiest in the world. Most of the produce served in Amirandes' restaurants is sourced locally.
DRESS CODE
Evening: Elegant casual attire. No beachwear or shorts in the evening. Gentlemen – long trousers and shirts with sleeves (short or long) in all restaurants & bars.
NOTE: Please inform the hotel staff in advance of any allergies or intolerances you may have. Our menu might contain traces of allergenic substances.
Book Online
or Call +30 28970 41103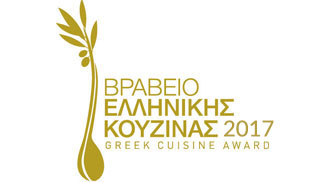 Best "Greek Cuisine" Award for Xasteria
Honoured amongst the top 34 restaurants in Greece for "Best Greek Cuisine" 2017 in a glittering ceremony for the "Golden Toques & Greek Cuisine" Awards 2017.
The creativity of Executive Chef
Vaggelis Fronimakis
presents fresh organic ingredients from Grecotel's Agreco Farm in Crete.
The inspired classic Cretan and Greek traditional cuisine with a modern creative look, place "Xasteria " as one of only four restaurants in Crete to win the coveted award.
Guest on Halfboard
Guests on super half-board arrangement may dine in this restaurant at no extra charge. Guests on Half-board who wish to dine à la carte at the Xasteria instead of taking their pension meal in the Amirandes restaurant will be given a price reduction on their food bill.
---
also check
Minotaur, Gourmet Italian à la carte fine dining