Amirandes Spa Face Treatments
PURE GOLD AND COLLAGEN FACIAL 75'/170€
The ultimate skin brightening treatment using the powerful properties of 24 Carat Gold and Pure Collagen. The facial begins with a plumping Pure Collagen Mask combined with a lifting and toning massage. 24 Carat Gold Leaf is applied and massaged into the skin using gentle, circular movements. The treatment ends with a spritz of Pure Collagen Spray to give a youthful glow.
ESSENTIALS FACE THERAPY 50'/100€
This delightful break in daily life offers a moisturizing and soothing facial to fight pollution negative effects and urban stress. Thanks to its exclusive anti-pollution complex Urban Advance (Shea butter, sweet probiotic, mint endorphin), this care will provide you with a privileged moment to bring real comfort to your skin, leaving it fresh and radiant. Perfect to discover Sampar and enjoy a relaxing pleasant time for all skin types.
AGE ANTIDOTE 60'/110€
The Age Antidote facial is a complete care ritual integrating special antiageing ingredients such as Bio-peptides to help resurface the skin, Hyaluronic Acid to plump and hydrate the skin or Adenosine to get an immediate lifting effect. This specific antiageing care is ideal to fight against all age signs: wrinkles and fine lines, radiance loss, discomfort, tonicity and firmness loss. A real cocooning care to get rid of age signs the smoothest way.
PURE PERFECTION 30'/60€
This purifying treatment is recommended for combination to oily skin or skin prone to blemishes that is shiny and often meets blackheads, dilated pores and imperfections problems or that needs a post acneic treatment. As a result, the skin is fresh and purified from the inside, pores are tightened and the complexion is mattified. Indulge your skin with this healthy facial care for a radiant pure skin.
BRIGHT & LIGHT 50'/80€
Give to your skin the brightening holidays result! Dull and lackluster view will be replaced by radiant luminosity.Get a uniform skin with highlighted moisture effects.
C.V.S LIFT TREATMENT, 80΄/160€
A unique innovative lifting that has been applied, only, in 45 minutes. Feel the oval of your face
lifting and well-shaped, the color of your skin is glowing and bright, the fine lines and wrinkles
to fade away, the eyelids are lifted and your eyes look is more youthful. A treatment that takes
its power through the active ingredients that contains such as: hyaluronic acid, herbal complex,
silk extract and seaweeds. As well as through the specific sculpting techniques of the facial muscles
by specialized therapists. A unique experience that you must live.
SOIN LISSANT TREATMENT, 90΄/150€
A treatment of immediate restoration of the thin, sensitive skin showing signs of premature
aging. The Soin Lissant Treatment uses active, moisturizing, invigorative and protective
substances such as pumpkin extract, Omega 3-6 Complex and silk proteins. It smoothes the
appearance of fine lines and wrinkles. This unique technical application of the specific smoothing
movements makes this care treatment the perfect touch for your skin.
OXYGENATING TREATMENT, 90΄/130€
This luxurious ritual provides a perfect combination of oxygenation, bio-energy and smoothing
wrinkles. A wonderful moment of well-being and relaxation that makes you shine full of health from
the very first day of the treatment. It contains active ingredients such as Marine Elastin, the
special BR oxygenating complex, regenerative proteins and phytoplankton that make this
treatment very active. So it can strengthen the functions of the skin, the cell regeneration, its
revitalization as well as smoothing wrinkles, which makes your skin glows and your entire
facial features look very youthful. It tones the eye area and reduces the dark circles under the eyes
and smoothes the fine lines and wrinkles. This treatment is ideal for the men's skins as well as the
tired, dull skin with wrinkles.
MEN'S TREATMENT 60'/80€
This comprehensive treatment is adapted specifically for men's skin and
involves highly concentrated marine oligo-elements. It removes traces of fatigue and strengthens the natural radiance of the skin. This cream mask combines white clay and seaweed to purify and absorb impurities while taking care of sensitive and delicate skins. The epidermis is rebalanced, and the complexion is radiant and glowing once again. Aimed at sensitive and fragile complexions, this mask soothes and rebalances the skin. In order to quickly reduce any discomfort, this pleasantly cool mask contains seawater which prevents inflammation and soothes sensitive skin. Foam gives the skin a real feeling of well-being.
Book Online
or Call +30 28970 41103
Combine your booking with Spa therapies!
Book your room online & Save up to 20% on the "Ancient Spirit Elixir", "Marine Ritual", "Oxygenating Treatment" & "Holistic Detox Body" treatments. For more information please contact the Elixir Alchemy Spa +30 28970 41103 or email at: [email protected]

The discount is valid for advance purchase bookings.
---
Μust Try
Elixir of Life:
Restoring body energy, balancing body aura, revitalizing & improving skin firmness.
READ MORE
>
Love Potion
♥
:
An absolutely sensual ritual for two to tantalize & delight! Share an unforgettable experience with your partner
.
READ MORE
>
---
Gazebo Open-air Massage
For the most indulgent experience, the Elixir Spa therapists can arrange a massage in a beach Gazebo under the Cretan sky.
---
Monoi Tiki Oil
MONOI's moisturizing properties mean it helps to soothe the skin and protect it naturally from damage from the sun and the sea. It is the miracle product responsible for the legendary hair of the Tahitian women. Due to its relaxing properties, Monoi TIKI is ideal for relaxing massages
.
---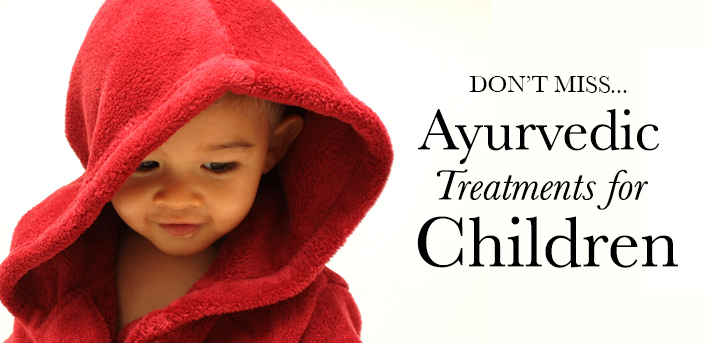 ---
also check
Amirandes Special Therapies & Packages